Corporate Social Responsibility
Findel Education strive to purchase both goods and services in a responsible manner, whilst encouraging and supporting our suppliers in doing the same. We are committed to managing all associated environmental impacts, ensuring the fair treatment of those involved in producing the products that we sell and promoting equality throughout our supply chain.
By implementing sustainable management systems that adhere to the requirements of both ISO9001 and ISO14001, we have confidence in our continually improving processes, to deliver superior customer service, without impacting negatively on the world we live in.
Building sustainable supply chains and eradicating impacts on the environment is a long term commitment and to achieve this Findel Education is proud to have an array of dynamic and diverse people within its organisation.
Through the support of effective line management coupled with great opportunities for learning and career progression, our business capability is strong. It is important to us to ensure we encourage all of our people to reach their full potential in everything they do for our business, for our customers, for themselves and for each other.
Please see below to view our policies, which reflect the foundations of our quality and environmental management systems, in addition to further information on our membership within the United Nations Global Compact scheme.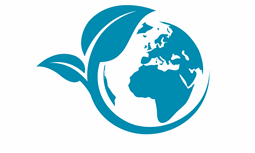 Findel Education is committed to preventing pollution and to complying with all relevant environmental legislation, regulations and other environmental requirements.
We will regularly evaluate the environmental impact of our activities, products and services and we will take action to continually improve our environmental performance by implementing an Environmental Management System that meets the requirements of ISO 14001:2015.
It is our policy to:
Minimise the use of energy, water and natural resources
Minimise waste through prevention, re-use and recycling where possible, with an aim of "zero waste to landfill"
Dispose of waste safely and legally
Avoid the use of hazardous materials, where practical
Work with environmentally responsible suppliers
Prevent environmental damage and minimise nuisance factors such as noise and air pollution
We will define environmental objectives, targets and improvement actions that are related to this policy and to our significant environmental aspects. We will regularly evaluate progress against these through our 'Management Review' process.
We are committed to providing relevant environmental training and promoting environmental awareness to employees and, where appropriate, to suppliers and to communicating our environmental performance.
We will implement processes to prevent environmental nonconformities and to ensure that we are prepared to deal with potential environmental emergencies.
This policy will be regularly reviewed and updated to take account of organisational priorities and changes, environmental legislation and best practice.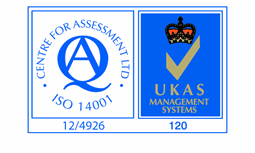 Findel Education is dedicated to the education market. Our aim is very simple – to provide quality products at competitive prices with the highest standards of Customer Service. Findel Education will ensure that its products and service always meet the customer's expectations and comply with any relevant current legislation or regulatory requirements.
The Quality Policy is relevant to our organisational goals and the expectations of our customers.
Specific quality objectives for the products and services will be set and reviewed through management review meetings and through the business planning process. The Leadership Team are committed to ensuring continuous improvement and to achieving agreed quality standards by maintaining an effective Quality Management System that complies with ISO 9001:2015.
Continuous improvement will be achieved by regularly evaluating our products, services and internal operations and identifying actions to ensure that all quality objectives are achieved and that nonconformities are prevented. All relevant internal and external suppliers will acknowledge their responsibilities and will fully participate in any activities which lead to the improvement of the quality of products or services.
Compliance with this policy, the supporting quality process flow charts and other documents is mandatory for everyone (except when a deviation is approved by a director following our concession/deviation process).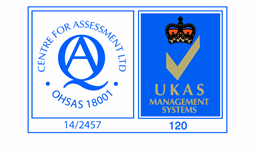 Findel PLC strives to be an ethical and progressive company. We care for the well being of our employees and all those who are involved or affected in our operations.
We strive to provide and continuously improve a safe and healthy working environment where this is within our influence.
Our policy is to achieve this through legal compliance and the development & adoption of strong risk management practices and processes designed to eliminate, or mitigate so far as reasonably practicable, the risk exposure of all those affected by our activities.
We base our policy on four values:
Nothing we do is worth getting hurt for
Health and Safety can and will be effectively managed
Prevention of every work – related injury or illness is fundamental
Health and Safety is everyone's responsibility
Against these values Findel PLC is committed to the following:
Complying with all legislative and other requirements that are relevant to the company's activities.
Fully assessing all risks and ensuring that they are adequately controlled.
Setting and maintaining high procedural standards of health & safety across all our operations.
Monitoring health & safety performance of all our operations through key performance indicators, performance reviews, and appropriate auditing.
Maintaining an effective health & safety management system which will be reviewed on a regular basis and is updated in line with business developments or changes in relevant legislation, codes of practice or industry best practice.
Setting objectives that ensure clear and visible management accountabilities and employee
responsibilities across the whole of our business.
Ensuring that all work equipment is suitable for its intended use and maintained in a safe condition.
Ensuring that our work activities are as safe as reasonably practicable and are supervised at all times.
Delivering an effective and targeted training and personal development programmes that provide the requisite knowledge, skills and competencies to support the risk management process, accountabilities and responsibilities.
Everyone within Findel PLC will play their part to ensure that the above standards are achieved.
We expect our employees to play their part and to recognise that they too have responsibilities towards health & safety.
This policy will be reviewed and updated annually.
For the first time, UK companies with over 250 employees, are required to report on their gender pay gap. This is an incredibly important step forward and one that we welcome at Findel Education. By clicking the link below you will be able to review our Gender Pay Gap Report for 2018.
Gender Pay Gap Report 2017 here.
Gender Pay Gap Report 2018 here.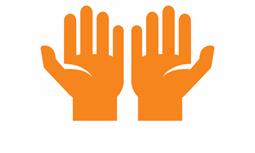 Findel Education welcomes the UK's Modern Slavery Act and the responsibilities it places on businesses.

Equality and justice in the workplace and in business relations is regarded as highly important within Findel.

We believe that by addressing and informing our people, customers and suppliers about our approach to the UK's Modern Slavery Act it will help to ensure that we fulfil our obligations as a responsible business. 

Modern Slavery Act Transparency Statement click here.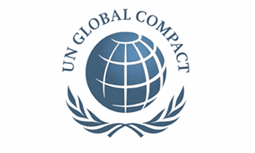 United Nations Global Compact
Findel Education are proud participants in the United Nations Global Compact Scheme.
The Global Compact exists to assist the private sector in the management of increasingly complex risks and opportunities in the environmental, social and governance realms, seeking to embed markets and societies with universal principles and values for the benefit of all.
The Global Compact involves all relevant social actors: companies, whose actions it seeks to influence; governments, labour, civil society organizations, and the United Nations, the world's only truly global political forum, as an authoritative convener and facilitator.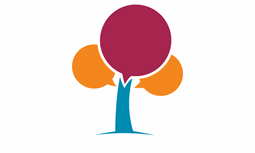 Environmental Concerns, Complaints and Feedback
As part of our commitment to addressing environmental issues, we welcome any concerns, complaints or feedback you may have.
To get in touch please call us on 03451 266 261,or email us here.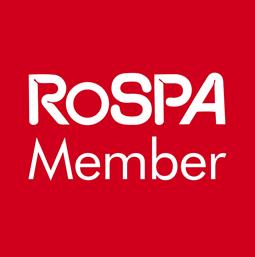 Royal Society for the Prevention of Accidents
As part of our commitment to delivering our Health and Safety objectives, Findel Education are also proud members of RoSPA (Royal Society for the Prevention of Accidents). Our membership gives us access to the latest Health and Safety related news, guidance and legislation, as well as access to safety experts and benchmarking opportunities. In addition to RoSPA, we are also members of the British Safety Council at Findel PLC level. All of this, in conjunction with our Integrated Management System, gives us the confidence of offering a first-class standard of occupational health and safety.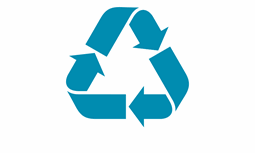 Findel Education is committed to achieving a zero waste to landfill objective. A key part in achieving this is making sure that any batteries we use are disposed of properly, via a recognised battery recycling scheme. If batteries are disposed of via general household waste, they are likely to end up in landfill where they will rot, leaking various dangerous chemicals into the ground contributing to harmful soil and water pollution.
By joining us in recycling batteries we together protect the environment by turning these otherwise redundant materials into something new. We recommend the use of the following recognised recycling schemes to find your local battery bank:
Battery Back | Recycle More | European Recycling Platform.
Alternatively contact your local authority for information on your nearest battery collection service. For customers local to us, please feel free to bring your batteries to our reception desk. We offer this recycling service completely free of charge. Please do not however send any batteries to us through the post.