Listening Skills 1 & 2 - Key Stage 1 -Age 5-7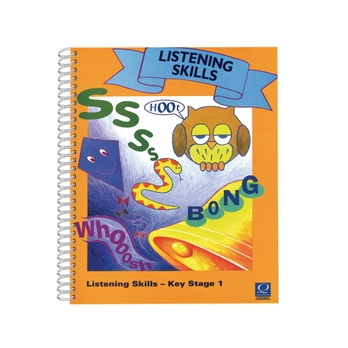 Listening Skills 1 & 2 - Key Stage 1 -Age 5-7
ABMT01279
These popular, practical and accessible books have proved to be a big success in helping to develop children's listening skills. These fun and effective games will enable teachers to help children of a range of abilities, aged 5-11.
Each of the photocopiable worksheets is accompanied by detailed instructions for the teacher to read out, which the children then follow - developing their ability to listen and follow instructions accurately.
A great way to help children improve their concentration
An award certificate and record keeping factsheet are also provided.
Each A4 spiral-bound book contains approximately 50 pages.
Key Stage 1 (Age 5-7)
Also available Key Stage 2 (Age 7-11) ABMT01280