Bronx Rubber Softball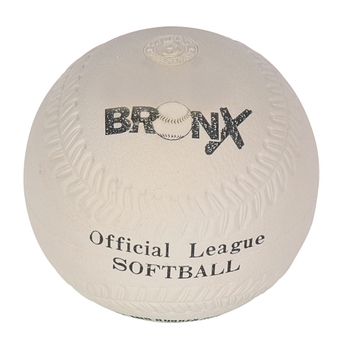 Bronx Rubber Softball
PSBP02376
Product Description
The Bronx softball is ideal for general play. The construction of the ball makes it very hard-wearing and highly durable - ideal for use outdoors and in playgrounds. The ball has a soft feel to it, making it ideal for beginners.
• Single colour Bronx logo.
• Suitable for indoor and outdoor use.
• Rubber.
• Circumference: 30cm. Diameter: 9cm