Double Scramble Net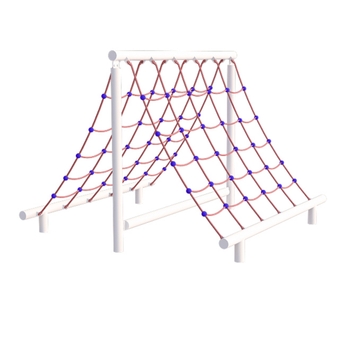 Double Scramble Net
Direct Delivery – installation required supplier will contact to arrange Delays Possible Due To COVID-19
Children learn by having fun and often that includes testing themselves and taking some risks. Our trim trails are designed around a classic range of movements and physical challenges, to develop motor skills, balance and upper and lower strength. Trim trails need very little maintenance, and are all fi tted with anti-slip surfaces, which means safe, secure play for many years to come. A smart long term investment for your school.
Double Scramble Net tmproves co-ordination, upper body strength, problem solving and muscle development.
Please note, the price stated is for the PRODUCT ONLY. Please call us for a delivery and installation quote.